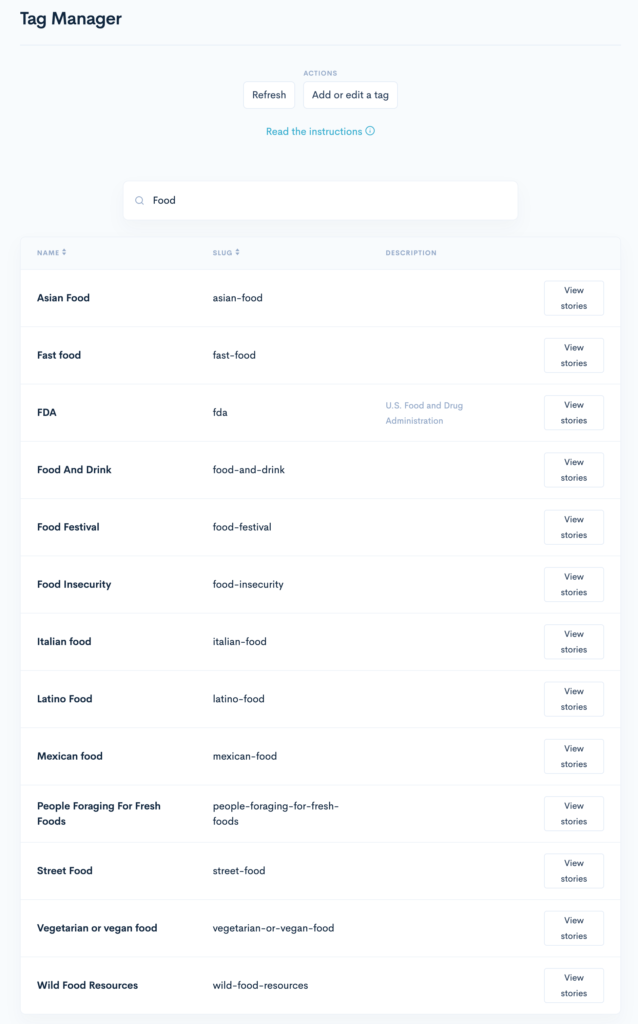 keep content organized
Story tagging made easy
Sadly, the Arc XP CMS does not autosuggest all the existing tags that you might be trying to apply to a story. As a result, your editors may create redundant tags or apply tags inconsistently.
Arcfully's Tag Manager is a more accurate and simple tool to find the right tags for your story.
Integrated:

Our direct integration with Arc XP automatically imports all your existing tags and stays in sync.
Simple: Type in keywords, get instant results.
Comprehensive: In Arc XP, you have to already know the name of the tag you want to add. But with Tag Manager, just type in keywords and we'll find all the relevant tags whose names or descriptions are a match.
Get in touch with us for a demo